How to report a text message for spam on Verizon
These automated text messages are becoming a big problem. You should never click on a text message link if you don't know where it comes from.
You can report these text messages to Verizon.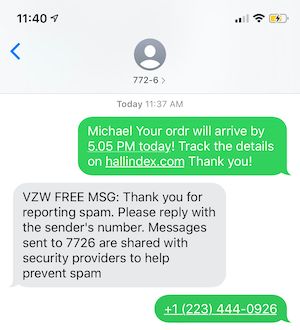 Forward the text message to 7226.
You will get a Verizon message a few minutes later asking for the phone number of the sender.
Enter the number.